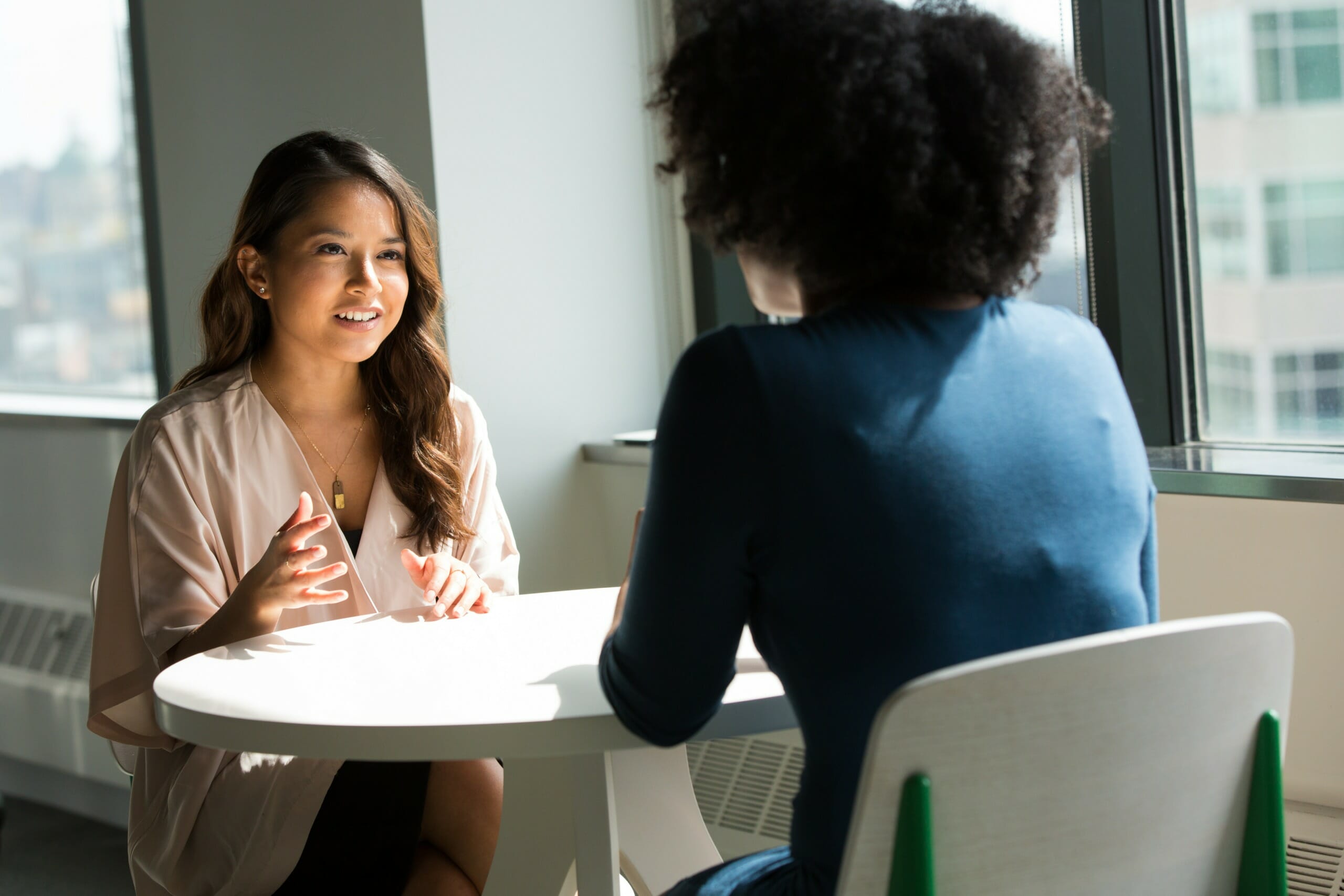 Need help preparing for an important job interview? We've done the research and recommend these top 5 interview prep coaching services.
The interview is often the most difficult part of the job search process. Preparing for an interview is often difficult because you don't really know exactly what questions the interviewer will ask. Interview coaches can teach you how to effectively answer common interview questions. They can also help you prepare for unexpected questions which is where many job seekers kill their chances for a great job.
Congratulations on landing an interview! However, hiring an interview coach to help you ace that interview is one of the best investments you can make.
Top 5 Interview Prep Coaching Services
- TopInterview
- TopStack Resume
- ResumeSpice
- The Muse
- Jody Michael Associates
---
TopInterview is a leading interview coaching service from the popular resume servicing platform, TopResume. It has dozens of interview coaches throughout the U.S. Its clients have gone on to successfully interview at hundreds of companies including Google, Boeing, Spotify, and Deutsche Bank.
You can choose to have either a phone or video call session with your coach. Each session is recorded so you can review, practice, and hear your coach's advice as many times as you need. Your coach will also create a personalized blueprint for interview success, targeting specific questions and interview styles.
They have a 3-tier pricing structure - $149 for one session, $249 for two sessions, and $349 for three sessions, and each of them comes with the elevator pitch and custom action plan. While this could be useful for professionals aware of their needs, it may not work for those looking for a more hands-on approach.
Coaching Options
· Essential Coaching = $149 (One coaching session, elevator pitch, custom action plan)
· Standard Coaching = $249 (Two coaching sessions, elevator pitch, unstructured interview, salary discussion, custom action plan)
· Professional Coaching = $349 (Three coaching sessions, elevator pitch, unstructured interview, behavioral interview, salary discussion, custom action plan)
---
TopStack Resume Interview Prep
We help our clients prepare for interviews by conducting mock interviews and providing specific feedback and coaching. Whether you have a specific interview coming up or are simply looking to sharpen your interview skills, our interview coaches are ready to help.
Practice makes perfect.  When you place an order, you'll let us know more about your situation. We'll prepare an interview that is mostly likely to mirror any upcoming interviews you may have. We'll then schedule a time to perform a mock (i.e. practice) interview. Mock interviews are typically held 1x1 between you and your interviewer via video call. ​
After each interview, your interviewer / coach will send you written feedback on (a) what you did well and (b) what you can do better. The advice is practice and specific, and it is designed to increase your odds of landing a job offer.
Coaching Options:
· 1 session: $79 - includes 1 mock interview (30-40 minutes in duration) and written feedback.
· 2 sessions: $119 - includes 2 mock interviews (30-40 minutes in duration each) and written feedback.

---
Resume Spice is a popular resume writing service that also offers interview coaching. They have many qualified coaches all over the US, and their pricing is dependent on the duration of the call. The service includes a 30 to 45-minute phone or Skype session with an interview coach.
The coaches will help you prepare for common interview questions. They will also walk you through how to answer some of the most difficult interview questions, or even on what to wear. This is an affordable service with highly qualified interview coaches throughout the U.S.
Coaching Options
· Interview Prep Session: $189 - 55 Minute Call with Personalized Interview Preparation.

---
The Muse is a popular online career platform that offers interview coaching services. The service starts at $139 and includes a 75-minute Skype session with your coach consisting of a preliminary chat and mock interview.
You can get started by simply selecting a career coach on the site. The Muse lists out a bio for each coach along with the cost. The prices vary depending on the interview coach you choose to work with. You can also read reviews and ratings for each coach.
Coaching Options
· Starter Package = $139 (75-minute coaching session, mock interview and follow up plan)
· Additional Sessions = based on interview coach you choose
---
Jody Michael Associates is a premier career coaching company that specializes in interviews.  The service includes a one-on-one mock interview session along with guidance on how to respond to "surprise" questions, thinking on your feet, and selling your personal brand.
With over 20 years of experience, Jody Michael Associates offers many services focused on career coaching, executive coaching, resume writing, and more, but there are specific interview services. The pricing is available on request only, which could be an expensive option.
Coaching Options
·       Expensive Option – Click on link below to inquire