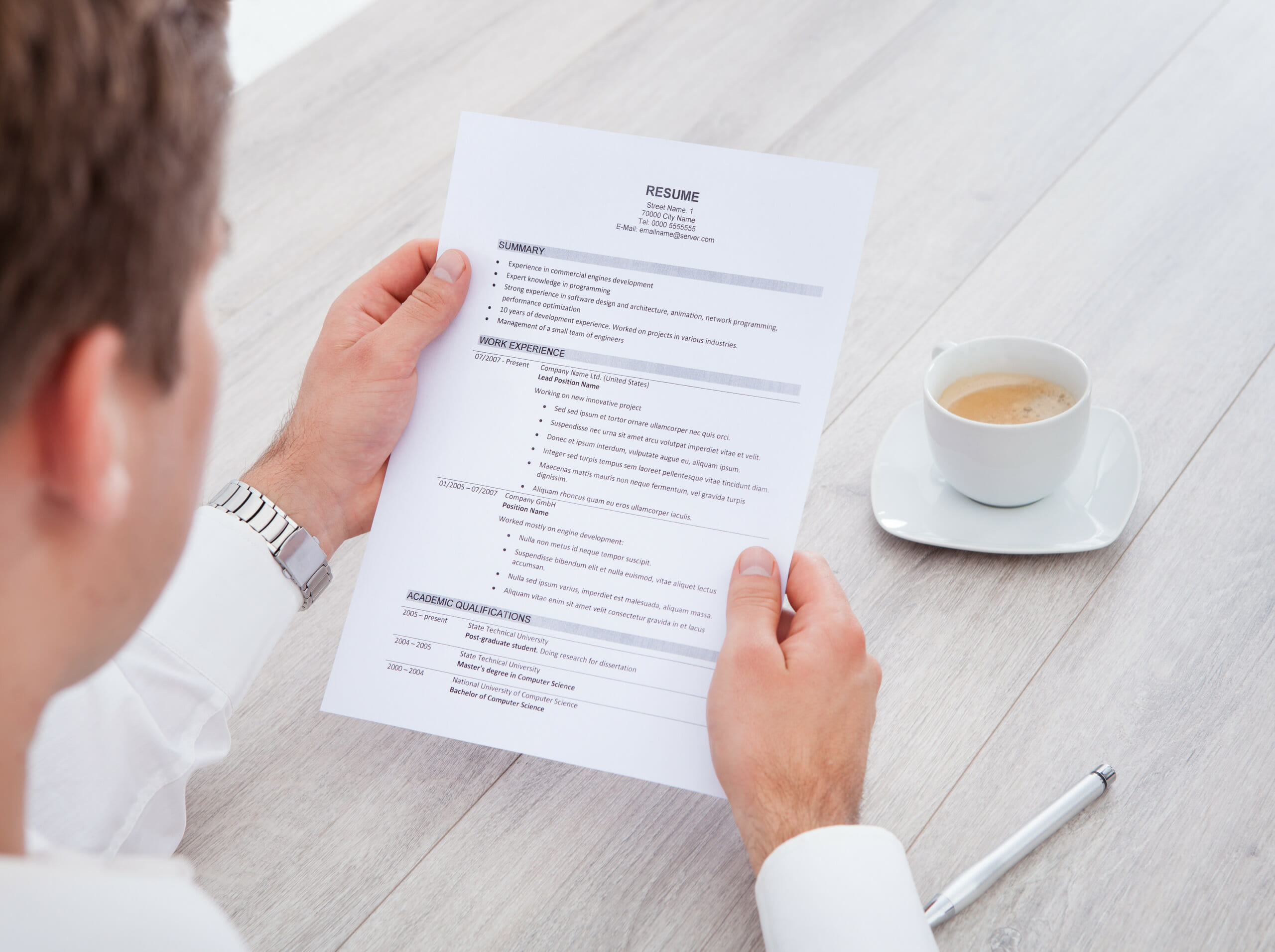 Whether you are seeking your first job, looking to change jobs in a new industry or just struggling to update your current resume, resume building tools are a great way to get started. 
Resume builders are online applications that offer interactive templates to help you summarize your skills and experience in a way that sounds appealing to employers. They can also properly format your resume to get through an applicant tracking system (ATS) and straight to hiring managers. 
The best resume tools also give you advice on how to improve your resume and customize it to suit the job you're applying for. Each of our recommended sites offer unique features and templates to help on the journey to landing that dream job.
Top 5 Resume Builder Tools
- Resume.io
- JobScan.co
- MyPerfectResume.com
- KickResume.com
- ResumeGenius.com
---
Resume.io is one of the biggest resume sites on the internet and has been used by more than 15 million people around the globe. Their online builder tool has a collection of elegant, recruiter-tested templates with a massive range of features offering impressive quality. Creating a resume with Resume.io is done in three simple steps. First, you add content using their fill-in-the-blank prompts. Second, you choose your colors and template style. Third, you download. That's it. Resume.io walks you through this three-step process so you don't have to worry about feeling overwhelmed.
Strengths
· Resume.io has a clean, uncluttered and easy-to-use interface.
· 30+ resume and cover letter templates with 300+ guides and resume examples.
· Benefits from thousands of pre-written phrases alongside automatic spell checking and the ability to export your file in any format you choose.
· Provides job search and application tracking services.
Pricing
· Free Plan: $0 (resume can only be downloaded for free as a TXT file)
· 7-Day Trial: $4.70 for 7 days then $24.95/month thereafter
·  6-Month Subscription: $44.95
·  12-Month Subscription: $74.95
---
Jobscan's site is easy to use, and you are guided through every step of the process. You can import your existing resume then add a specific job to see how well your resume stacks up to the job description. Jobscan specializes in making sure your resume passes any applicant tracking system (ATS). Different companies use different ATS software for screening, so Jobscan stays up-to-date on the top systems and provides you with ATS-specific tips for your resume.
Strengths
· Jobscan will provide specific ATS tips based on the resume you upload.
·  Jobscan will also run a skill keyword comparison. This will review the hard and soft skills and keywords that appear most often in the job description and see how your resume aligns.
· The Jobscan platform allows you to track the jobs you have applied to, different versions of your resume and the interviews you've landed.
Pricing
· Free version: $0
·  Monthly: $49.95 per month
·  Two Weeks Free: $89.95 every three months after free trial

---
MyPerfectResume takes the hassle out of resume writing with an easy-to-use tool that guides you step-by-step through the resume building process. The site also provides resume tips, advice at every stage and easy prompts to help you create the perfect job-winning resume.
MyPerfectResume walks you through every step of the resume process from choosing a template to showcasing your skills. The site gives you suggestions on how to increase your appeal to employers, so it's a great choice if you're new to resumes or need help with self-promotion. The company also offers professional resume writing and a suite of other career resources that could make it your one-stop shop for job hunting.
Strengths
· MyPerfectResume takes you through a short quiz when you first begin to determine whether you have a unique situation (like gaps in your work history or a career change) that could make your resume more difficult to write.
· It chooses the best layout for you based on this information and suggests industry-specific phrases you can add and modify as you see fit.
· You can edit the sections in any order by clicking on the one you want. You can then return to them at any time.
Pricing
· 14-Day Full Access: $1.95 for 14-Days, then $24.95 per month
· Annual Access: $71.40

---
At the core of Kickresume's resume builder are templates. Every one of Kickresume's 35+ resume and cover letter templates was designed by a team of skilled typographers and seasoned recruiters. That means that not only will your resume look great, but you won't have to worry about it passing an applicant tracking system (ATS) check.
Once you have picked your template, Kickresume will help you fill it with content. They claim to have the largest database of resume and cover letter samples & examples on the web. Many of their 1,500+ job-specific resume and cover letter samples come from customers who were able to land jobs after using Kickresume. Others were written by professional resume writers. With more than 20,000 job-specific, pre-written phrases for you to choose from, you can even a assemble your first resume just by clicking.
Strengths
· Kickresume places a big emphasis on easy resume creation, and it includes tools that will simplify the process and help you avoid common pitfalls.
·  It serves up more than 50 professional templates that cover traditional and modern designs and fit many key jobs and industries.
· More than 20,000 pre-written phrases can be slotted into your resume, which is perfect if you want to include professional language in a quick and straightforward fashion.
Pricing
· Free (4 templates)
· Monthly: $19
· Annually: $60

---
Resume Genius offers over 50 customizable resume and cover letter templates, comprehensive writing guides and invaluable advice from industry professionals. Use pre-written content, tips and prompts, your resume or cover letter can be ready in under 15 minutes. Expertly crafted step-by-step guides will help you perfect your job application. Additionally, the Resume Genius builder features something many others don't: AI software adds pre-filled bullet points to your experience section.
Strengths
· Resume Genius deploys dozens of different CV templates. There are plenty of good-looking resumes available here, although they do veer towards the conventional.
·  You can fill out your resume with more than 50,000 pre-written bullet points. They cover all industries and help you sound as professional as possible.
·  You can download your resume as a Word document or PDF, and the site also has a cover letter builder and tools that can help you with resignation letters, thank-you notes and letters of recommendation.
Pricing
· 14-day Trial Plan*: $2.95
·  Monthly Plan: $7.95
·  Pro Subscription: $95.40 per year
 
*If you do not cancel your trial, it will auto-renew and you will be billed $24.95 every four weeks.