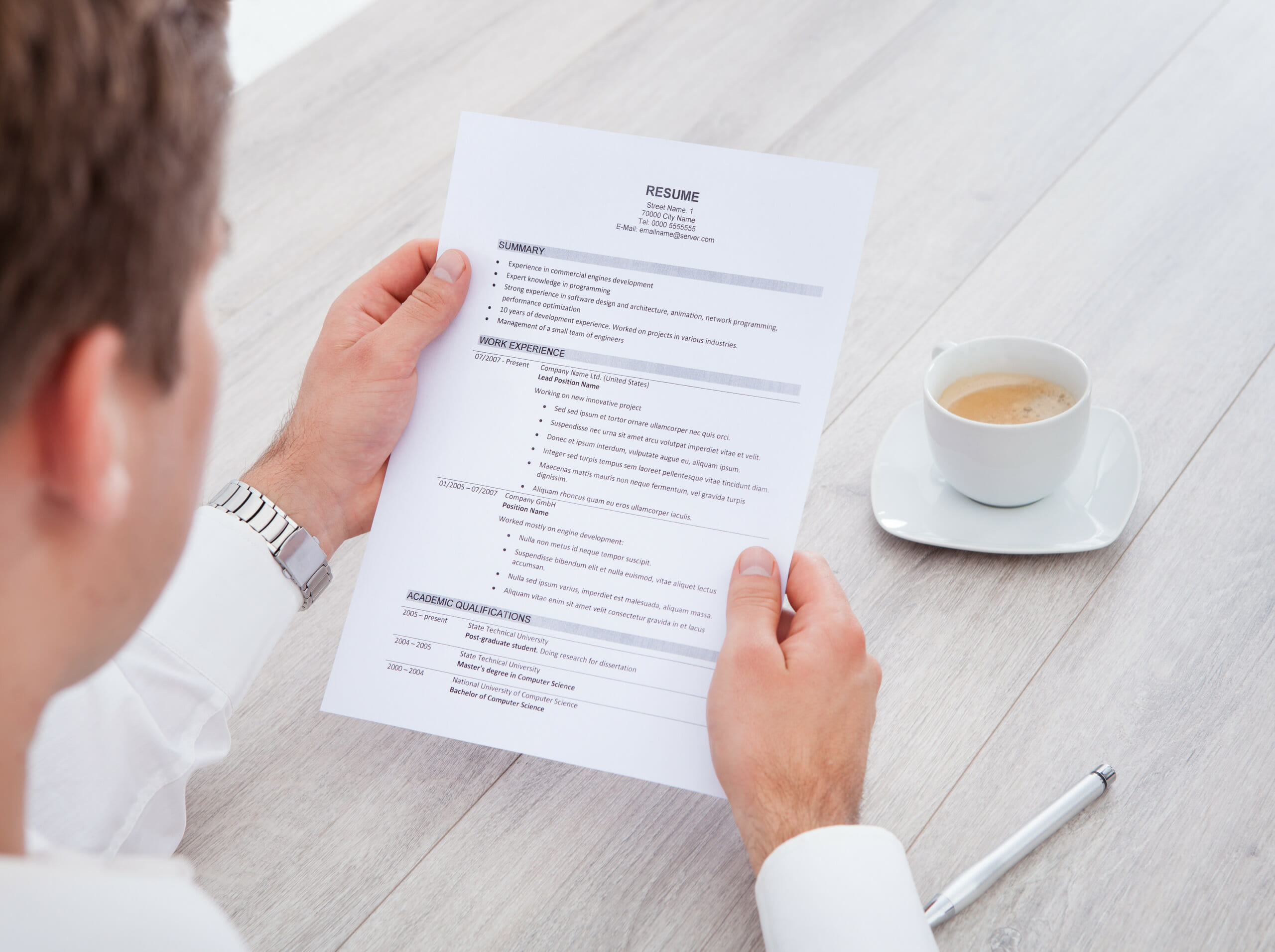 The resume writing services below are your very best options when you need resume help. These resume writing experts will help you figure out what aspects of your work history should be included to make your resume or CV attractive to prospective employers. The perfect resume will help you catch the attention of the HR professionals and hiring managers so you can land the job you want.
Top 5 Resume Writing Services
Innate Resumes
TopResume
TopStack Resume
ZipJob
ResumeSpice
---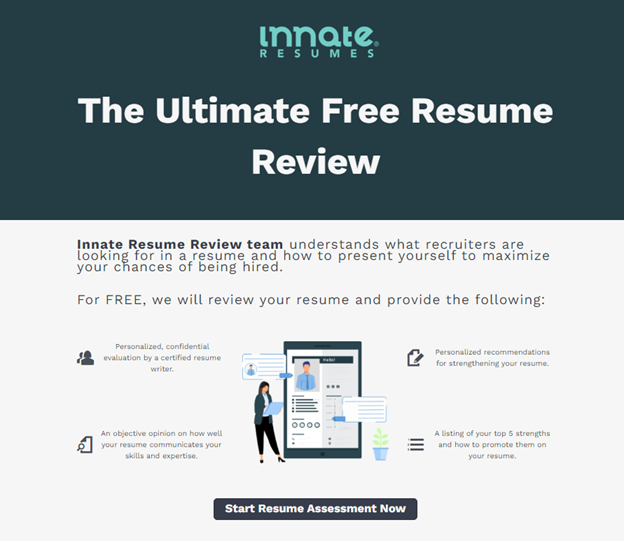 We might be a bit biased here, but we believe in the power of partnerships and providing our subscribers with the tools they need to succeed. That's why we have teamed up with Innate Resumes, a trusted name in the field of career coaching and resume writing.
Your resume is the gateway to new possibilities, and it's essential to present yourself in the best possible light. Innate Resumes specializes in crafting resumes that captivate hiring managers and highlight your unique skills and achievements. Their team of expert career coaches will work closely with you, tailoring your resume to your specific career goals and helping you land interviews with confidence. Without a compelling resume, your personal brand may not resonate with hiring managers, diminishing your chances of standing out. The solution? Invest in Innate Resumes' professional writing services to propel your career forward and unlock your full potential.
Strengths
Tailored Approach: Personalized resume writing aligns with your strengths, goals and industry requirements, to craft a powerful narrative that helps you stand out.
ATS Optimization: Resume writers optimize formatting and keywords for Applicant Tracking Systems, ensuring your resume reaches the hiring manager.
Expertise and Knowledge: Professionals stay updated on hiring trends and use effective resume techniques to highlight your unique skills, experience, and achievements.
Time Efficiency: Investing in professional resume writing services allows you to fast-track your job search process.
Competitive Edge: A professionally written resume showcases professionalism, quality, and dedication, giving you an edge over other candidates in a competitive job market.
Pricing

Career Starter Package (Resume): $199
Career Progression Package (Resume, LinkedIn Profile & Thank You Note): $249
Career Transition Package (Resume, Cover Letter, LinkedIn Profile & Thank You Note): $349
---
TopStack Resume has a team of well-qualified writers to ensure your one-pager is the best it can be while also being ATS-friendly to help you reach hiring managers and recruiters.
TopStack Resume stands out with their unique pay-after model. When you place an order with TopStack, you don't need to enter a credit card number or any payment information. After your resume is complete, they will send you a link to review. At that time, you pay for your order if you are satisfied. No other resume writing service offers this unique pay-after option.
TopStack Resume offers four resume writing packages, so you can choose the level of service that meets your needs. Their Basic Package comes with a professionally written resume and email communication with your resume expert. Next, the Standard Package adds a cover letter. Then, the Professional Package enhances the Standard by adding LinkedIn profile content and phone communication with your writer. Finally, the Premium Package adds up to 4 hours of career consulting.
Strengths

TopStack Resume is one of the only resume writing services to provide career consulting, too. These conversation will be tailored to your current situation, whether you're creating a job search strategy, preparing for an interview or planning to make a career change.
Both the Professional and the Premium packages come with a 60-day interview guarantee. If you don't receive any interviews within 60 days of purchasing your resume (and you've applied to at least ten jobs during that time), TopStack Resume will provide additional career guidance and application support for free.
Pricing

Basic Package (Professional Resume): $139
Standard Package (Professional Resume & Cover Letter): $199
Professional Package (Professional Resume, Cover Letter & LinkedIn Profile): $279
Premium Package (Resume, Cover Letter, LinkedIn Profile & Career Consulting): $649
---
Zipjob offers professional resume writers who optimize your resume to pass and score high in applicant tracking systems (ATS). ATS software is used by the majority of employers to automatically scan and sort resumes. With ZipJob, an expert writes your resume and scans it through an ATS to help ensure that your resume makes it to the hiring manager's desk. ZipJob offers full resume rewrites or new resume creation services for any career. And they're fast. You can have your resume reviewed for free within 48 hours.
The plans available through ZipJob are modestly priced. Launch, their entry-level plan, costs $139 and optimizes your resume for applicant tracking systems. Fast Track at $189 is their next tier, and it includes a cover letter and a 60-day guarantee that you'll land more interviews within two months. Premium includes all the features of lower-priced plans, plus expedited delivery and a LinkedIn profile makeover for $299.
Strengths

Zipjob is a tech-savvy resume writing service, using the latest technology to help get jobseekers' resumes to the top of the pile. Zipjob utilizes automated tracking systems, the same technology that employers use to screen applicants.
Zipjob is optimized for North American companies, tweaking your resume to appeal to top US and Canadian hiring managers.
You'll be paired with a resume writer who specializes in your particular field or industry.
Pricing
Launch (Professional Resume): $139
Fast Track (Professional Resume & Cover Letter): $189
Premium (Professional Resume, Cover Letter & LinkedIn Profile): $299
---
ResumeSpice adds spice to your resume. The company was founded by recruiters, so you'll get a resume that exceeds the expectations of hiring managers and human resources personnel.
Once you select a package, you'll fill out a short questionnaire and schedule a phone consultation with a resume expert to discuss your experience, job search and career goals. The expert will take that information and turn around a personalized resume draft within two business days. Then, you can review the draft and request any changes before receiving the final version in PDF and Word formats.
Strengths
Internal recruiter expertise help create a great resume that hiring managers will appreciate.
Highly-rated resource for jobseekers looking for resume writing and career coaching services.
ResumeSpice pledges that your resume will be effective and offers a 60-day interview guarantee. If you don't land any interviews within two months of receiving your final resume, the company will rework it for no additional cost.
Pricing

Entry-Level Resume: $449
Professional Resume: $569
Executive Resume: $689
Cover Letter: $199
LinkedIn Profile: $199
So, these were the 5 best resume writing services to get the help from.
Take your resume to the next level by discovering your top 5 strengths with our Resume Quiz, ensuring your standout qualities shine through. Additionally, explore our Career Match quiz to find the perfect job that aligns with your innate abilities.
Don't miss out on this opportunity to boost your career prospects - get started today!