Trusted Research from Innate
Statistically Significant
1,000,000+ personality profiles in database.
Leading Assessment Tools
Five-Factor Model of Personality has decades of research behind it and is one of the most widely accepted models used in psychometrics today.
Research Expertise
Our team has expertise in designing and interpreting assessment data using progressive research methodology to give insight.
2022 Innate Research Project
Sample by Generational Breakdown
Sociability
The degree to which people tolerate sensory stimulation from people & situations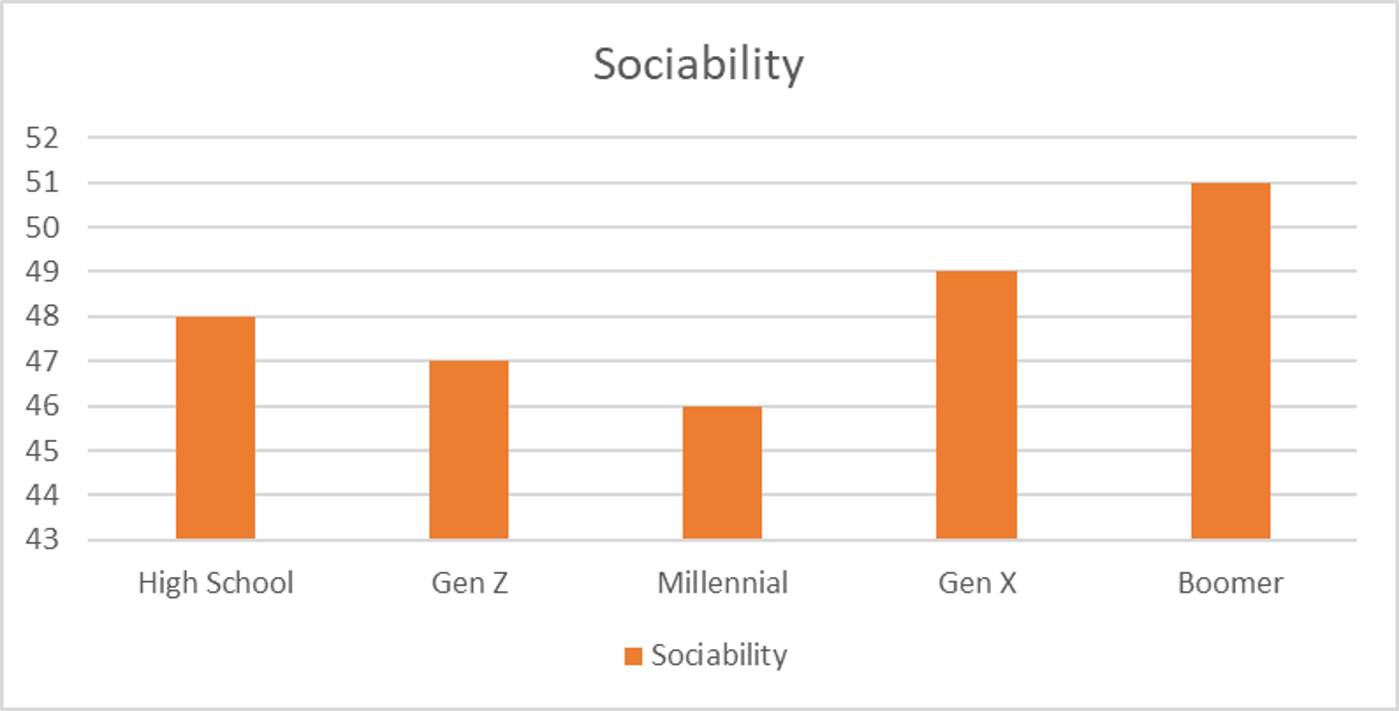 Observation
Millennials are the most reserved (introverted) of all generations
Originality
The degree to which people are open to new experiences & ways of doing things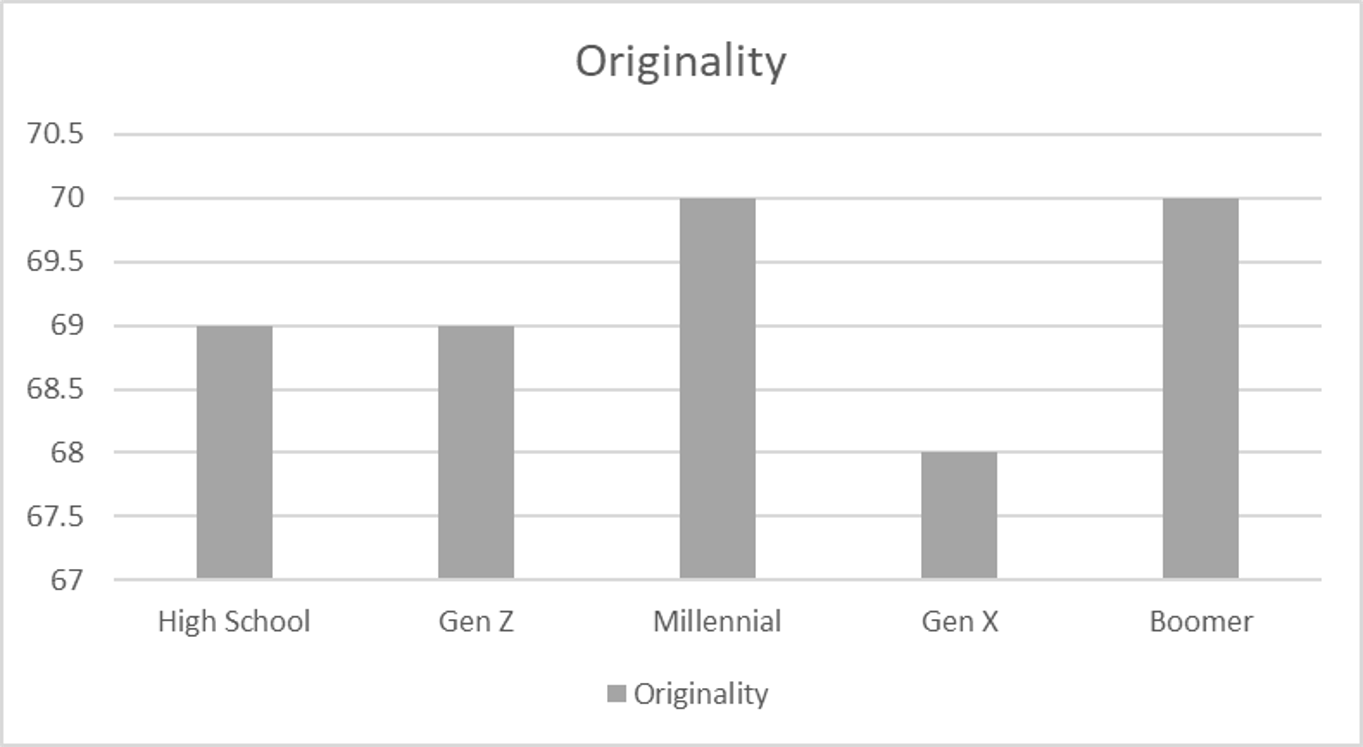 Observation
Millennial are more open to new experiences than Gen Z
Entrepreneur
The degree to which people have successful traits to be an entrepreneur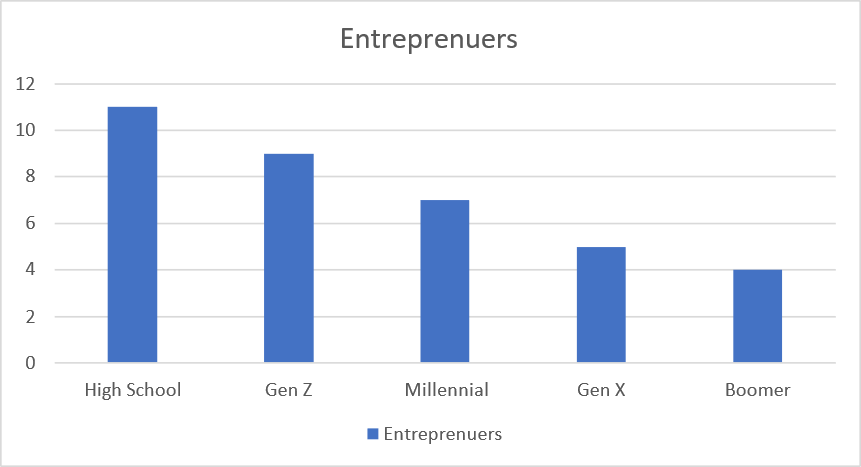 Observation
Gen Z/H.S. are 30% more likely to be successful entrepreneurs than Millennials
Grit
The degree to which people overcome hardships and obstacles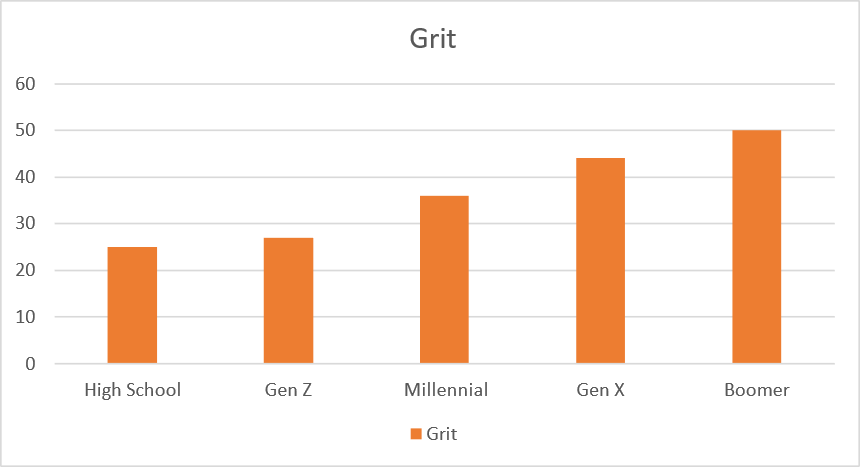 Observation
Millennials have 30% more grit than Gen Z
Reliability
The degree to which people push toward goals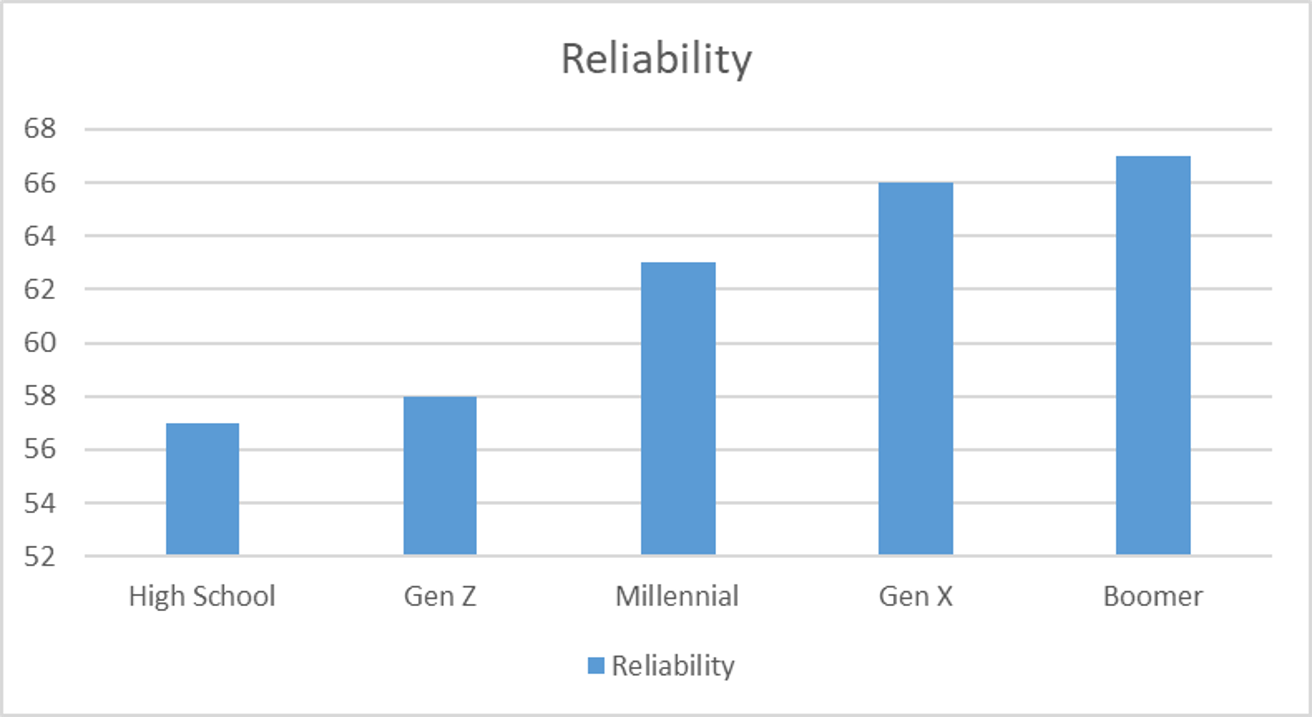 Observation
Gen Z is less conscientious than Millennials
Team-Orientation
The degree to which people defer to others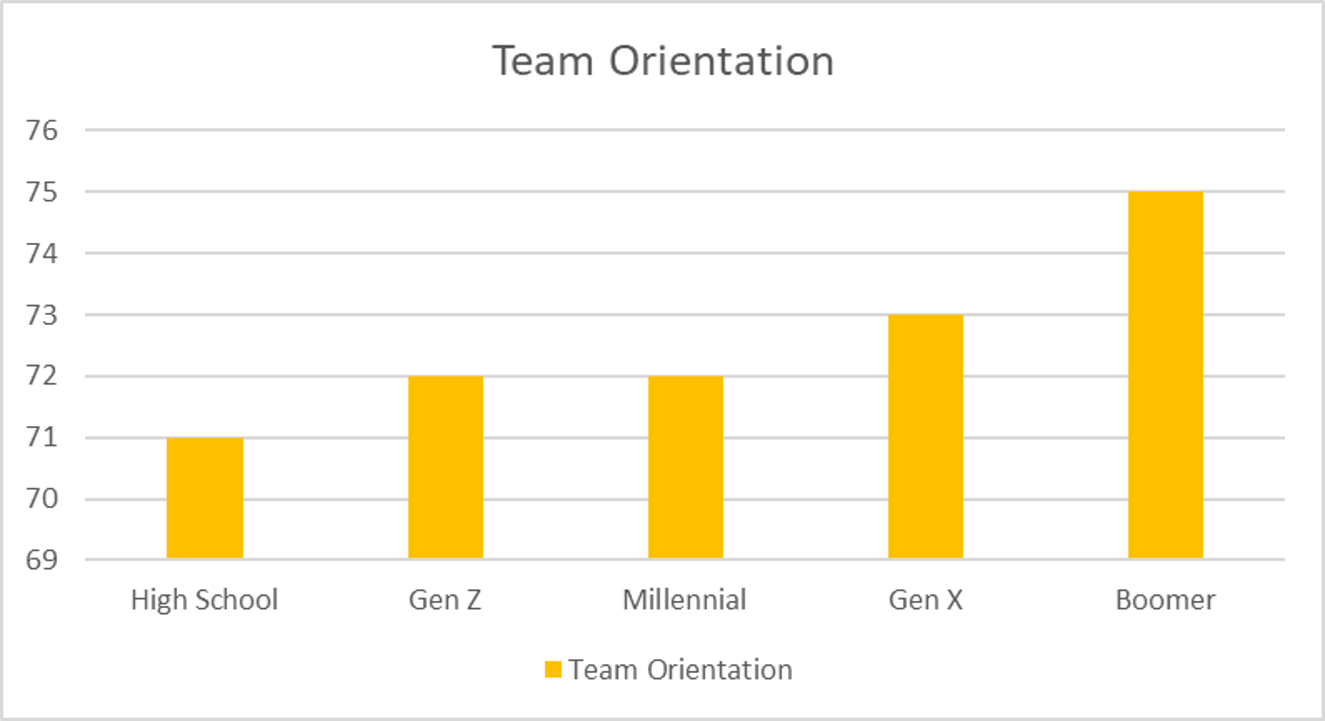 Observation
High schoolers are less tolerant and accepting of all generations