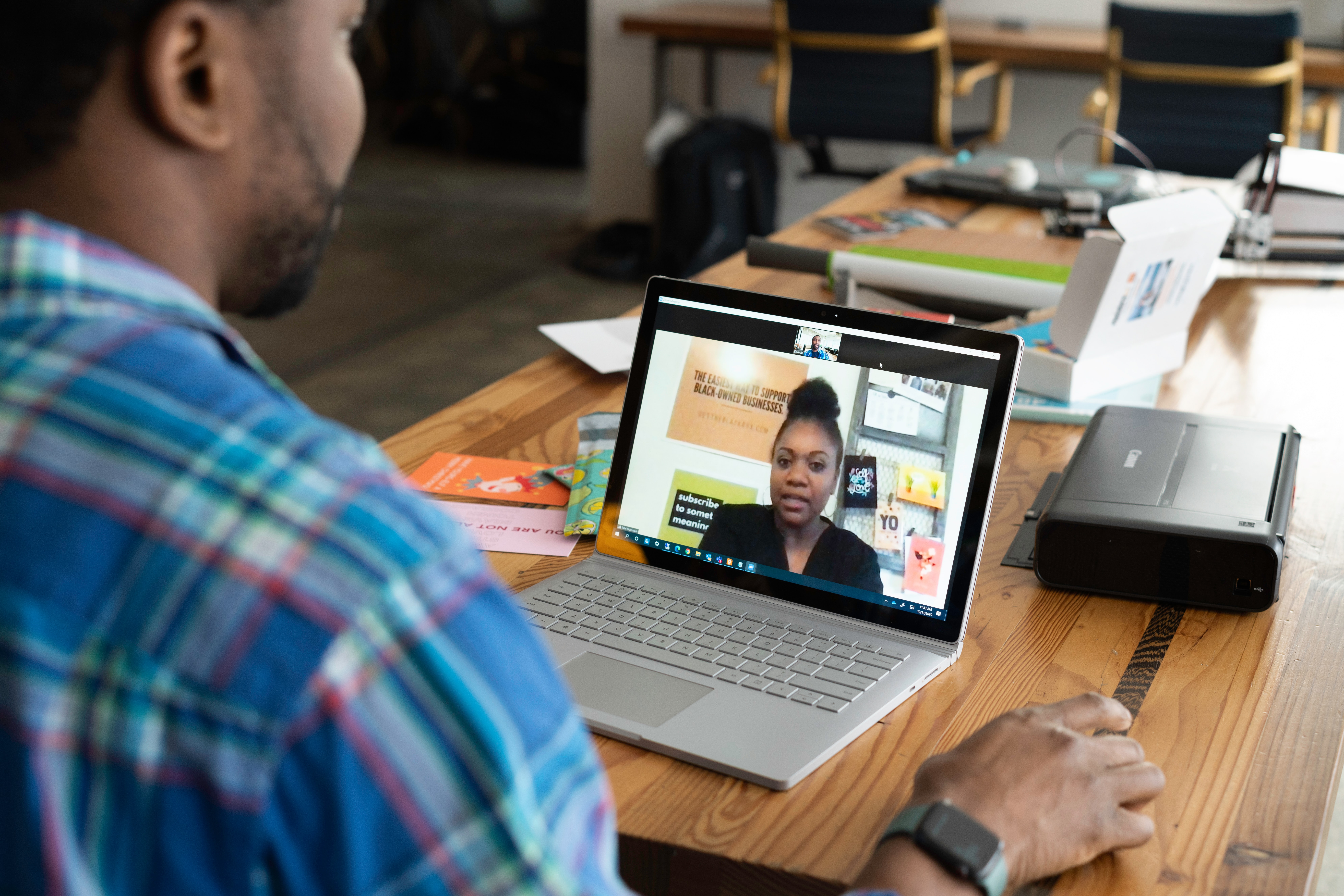 One thing many high-performing individuals have in common is that they have a coach to help guide them. Even young professionals benefit from having a career coach in their corner, someone who is ready to provide perspective, career advice, and direction.
Maybe you're just starting out and could use a mentor to help you find an engaging and successful career. Or maybe you're disengaged with your job and looking to reinvent or switch up your career by entering a new field. Either way, you'll gain valuable direction from speaking with career coaches who can help you develop strategic career plans and find success.
We have researched and reviewed the coaching marketplace and can provide you insights into the best career coaching services based on the type of coaching you need.
Best Career Coaching Services
Best Overall: ResumeSpice Coaching
Runner-Up: BetterUp
Best Priced Coaching: TopStack Coaching
Best Managed Job Search: Find My Profession
Best Remote or Flexible Work Coaching: FlexJobs
Best Comprehensive Coaching: The Muse
---
"Best Overall Coaching Servic

e"
Do you have someone in your corner? Whether your goal is to transition to a new career or move up the organization chart within your current company, having a ResumeSpice career coach in your corner can be the key to achieving your objectives.
The expert advice and concentrated attention that a ResumeSpice career coach provides can accelerate your job search, help you negotiate a pay raise, or build your case for a promotion. In fact, the data is clear that a career coach can help take your career to new levels.
Here are some ways a ResumeSpice hand-selected career coach can help you achieve your goals:
· Career transition game plan
·  Job search strategies
·  Building your professional brand
·  Salary negotiation
·  Networking strategies
·  Management coaching
Coaching Options
• 1 Session: $179 – One 55-minute coaching session with a pre-coaching needs assessment and follow-up plan.
•  3 Sessions: $449 – Three 55-minute coaching session with a pre-coaching needs assessment and follow-up plan.
•  5 Sessions: $695 – Five 55-minute coaching session with a pre-coaching needs assessment and follow-up plan.
---
"Runner-Up: Best Overall Coaching Service"
BetterUp is helping people through professional coaching to pursue their lives with greater clarity, purpose, and passion.
BetterUp Highlights:
· Extensive coaching options – 2000+ carefully selected and certified coaches worldwide.
·  Flexible virtual sessions – Connect with your coach at your convenience, right from your phone for one-on-one video sessions.
·  Unrivaled experience – 1 million sessions completed with members around the world.
·  Meaningful results – 76% of members rate sessions with their coach as amazing or life-changing.
Coaching Options:
BetterUp offers monthly subscriptions, which include one-on-one coaching sessions, an on-demand content library, goal-setting features, and more. They also have several pricing options based on how often you want to meet your coach.
Pricing options include:
· $110 (1 session)
·  $150 (2 sessions)
·  $300 (4 sessions)
·  $589 (1 session/mo. for 6 months)
·  $805 (2 sessions/mo. for 6 months)
---
TopStack provides individualized, one-on-one coaching to support clients through their career transitions. Their service is customized to each client's individual situation and needs.
It may include any of the following services:
(1) Setting up online profiles on major job boards
(2) Sourcing jobs of interest
(3) Creating additional hiring documents
(4) Determining what jobs or career paths best fit a client's experience and interests
(5) Providing strategic advice on how to best position yourself throughout the process
(6) Offer-negotiation advice to increase your salary and/or benefits
Coaching Session Pricing:
· 1 hour: $99 - Recommended for quick, actionable advice on your situation
·  2 hours: $198 - Recommended for best value
·  4 hours: $396 - Recommended for in-depth consultation and career advice
---
"Best Managed Job Search Coaching"
Find My Profession offers a variety of job search services to help you land your dream job. Whether you want to learn the skills needed for a successful job search or you want to hire a professional to do the work for you, they've got you covered.
Their reverse recruiting services are broken down into three unique offerings:
1. Career Coaching
Receive one-on-one coaching that covers the most important aspects of a career transition. Each week, they'll schedule a 90-minute video call to train you on a new topic. The four topics covered are job searching, job applying, networking, and interview training. The goal of this 4-week program is to make you an expert in the art of job hunting. Your dedicated coach will also be available to message with you throughout the week between training sessions.
2. Reverse Recruiting Standard
Reverse Recruiting Standard is their flagship service that started back in 2015. They manage your entire job search by finding you jobs, applying to the jobs you approve, networking on your behalf to key decision makers, and ultimately landing you interviews. This is a perfect solution for a busy professional who lacks the time or know-how to conduct a job search on their own.
3. Reverse Recruiting Premium
Reverse Recruiting Premium includes everything in Reverse Recruiting Standard with a few key additions. Premium clients work with Find My Profession's most senior reverse recruiters and receive additional assistance with interview preparation and salary negotiation. They also receive an expedited start date of 3-4 weeks instead of the typical wait time of 8-weeks. This is their most comprehensive package for executives and leaders who are serious about taking their career to the next level.
Coaching and Managed Recruiting Services:
· Career Coaching ($999 one-time fee) - They teach you how to job search, apply, network, and interview like a pro.
·  Standard Managed Recruiting ($2,499 per 4 weeks) - They manage your job search from the application to the interview.
·  Premium Managed Recruiting ($3,499 per 4 weeks) - They manage your job search from the application to the offer letter.
---
"Best Remote or Flexible Job Coaching"
FlexJobs wants to help you have a successful job search and, beyond that, a career you love. Their career coaches and other expert team members answer questions and provide practical advice on finding a job, exploring different paths, and succeeding as a remote or flexible worker.
Career Coaching Services:
· Career Coaching – Connect with one of their career experts who can answer your questions, offer guidance, and help you get your job search on the right track.
· Career Change Coaching – Two combined services to empower your career transition: a comprehensive self-assessment to clarify your career options and one-on-one action planning with your coach.
· Resume Review – A FlexJobs career coach will take your existing resume and renovate it to ensure it is as effective as it can be.
· Mock Interviews – Partner with a FlexJobs career expert to practice your interviewing skills, gain confidence, calm your nerves, and learn how to have successful job interviews.
Coaching Coaching Pricing:
· Career Coaching ($89 per 30-minute call)
·  Career Change Coaching ($149 for one self-assessment and 30-minute call)
·  Resume Review ($179 for one review and update)
·  Mock Interviews ($89 per 30-minute mock interview call)

---
"Best Comprehensive Career Coaching Service"
The Muse helps people navigate their entire career journey. They offer expert advice alongside a job search experience that's engaging and delivers results.
Coaching Services Offered:
· Career Coaching
·  Job Search Strategy
·  Resume & LinkedIn Reviews
·  Interview Coaching
·  Negotiation Coaching
·  Cover Letter Writing
Various Levels of Coaching Experience:
Muse coaches are broken down into three price levels: Mentor, Coach, and Master Coach. All of their coaches have been vetted and are backed by the Muse, but they each offer something different.
· Mentors have fewer years of experience, but specialize in various areas and offer services at an affordable price point for those on a budget.
·  Coaches are great for mid-career professionals who are looking for an experienced coach to help them take the next step.
·  Master Coaches have the most experience, typically working with senior leaders and executives. They've helped hundreds of clients over the years.
Coaching Options
For a 30-minute coaching call and a follow-up plan of attack from your coach.
· Mentor = $49
·  Coach = $99
·  Master Coach = $250