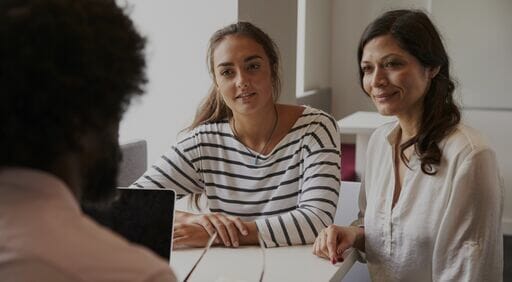 Getting into college is no small task, especially if you are aiming for a top-tier college or university. A college admissions consultant can help students and families navigate the difficult process of applying and getting into the best colleges in the United States.

Even though a good SAT or ACT score is important, it is no longer the only metric used by colleges and universities. Schools are now considering many different factors, including GPA, test scores, community service, extracurriculars, courses taken in high school and the overall quality of the student's application.

The best college admissions consultants spend time thoroughly educating students on the application process, building their confidence and preparing them for future success in their collegiate and post-collegiate careers. By enhancing a student's academic decision-making, creating strategic plans for the admissions process and guiding the student every step of the way, the best college admissions consultants help students achieve their desired college results. Use our reviews of the best college admissions consultants to find the best choice for you.
Top 5 College Admission Consultants
– CollegeWise
– CollegeAdvisor
– Princeton Review
– Empowerly
– AcceptU
---
CollegeWise is a college admissions consulting firm with 10 locations and more than 70 counselors and tutors. They have helped over 25,000 students gain college admission over the past 20 years. CollegeWise allows students to pay on an hourly basis or purchase a bundle of college admissions services.

CollegeWise provides services to 8th and 9th graders to educate them on how to choose high school courses, excel in class and prepare themselves for the college admissions process. It also offers college consulting service for 10th to 12th graders, helping them perfect their essays, choose colleges and majors, receive financial aid, improve their letters of recommendation and properly fill out their applications. To explain and market their services, they offer numerous free seminars on the admissions process for students and parents.
Key Statistics
· 26,000+ students admitted
· 92% of students accepted to their top-3 schools
· 23+ years of admissions experience (500+ years combined experience)
· 9 of 10 families recommend CollegeWise to friends
Pricing
· Packages range from $7,500 to $12,000
· Hourly Consulting Rate: $300
---
CollegeAdvisor has a team of 350+ former admissions officers and college advisors from elite universities ready to support students with their college admissions. CollegeAdvisor helps with essays, scholarship applications and interviews by offering affordable and personalized college admissions advising. They work with students across the US and international students from more than 60 countries looking to attend college in the United States.

In addition, CollegeAdvisor offers a range of free resources to get started, including Essay Guides & Examples, Financial Aid Guides and over 250 live or recorded webinars on critical parts of the college application process.
Key Statistics
· 350+ former admissions officers and college advisors in advising network
· 91% of students are accepted to at least three of their top-eight choices
· 9.3/10 average customer rating by past clients
· 4,000+ students have received acceptances at every top-100 school in the US
Pricing
Comprehensive and personalized packages:
· Premium: 10 hours of coaching + essay editing
· Elite: 20+ hours of coaching + essay editing
· Platinum: 30+ hours of coaching + essay editing
· Ivy Plus: 40+ hours of coaching + essay editing
Pricing ranges from $1,000 to $10,000+
---
For more than 40 years, students and their families have trusted The Princeton Review to get them into their dream schools. Their mission is to provide personalized, innovative, best-in-class private tutoring, test prep and admission services to help students knock down barriers and achieve their academic goals.

The Princeton Review believes that having the right admissions strategy matters. Students meet with their team to thoughtfully plan and execute their approach to coursework, extracurricular activities, testing and other key components of their college applications. Strategic analysis of a student's current academic and extracurricular profile allows them to see where students are, address any gaps in their experience and identify ways to highlight their strengths. Students will be guided through the nuanced details of application forms and a thoughtful, personalized approach will help them stand out from the crowd.
Key Statistics
· 5-star (4.8 out of 5) rating by students on getting them into top colleges
· 96% of students gave Princeton Review a 5-star overall rating
· 77% of admission counseling students enrolled in one of their top-3 colleges
· 40+ years in the college admissions business
Pricing
· Packages from $500 – $3,500
· On-Demand Admissions Support: $1,099
· Freshman – Strategy Session: $299
· Sophomores – Edge Strategic Plan: $549
· Juniors – Ultimate Admissions Package: $3,499
· Seniors – Premier Essay & Application Review: $499

---
Empowerly provides college admissions consulting tailored to a student's real-life experience to ensure admission success. They realize the college application process can be overwhelming, confusing and not always straightforward. By helping students understand the A to Z of the application process itself, Empowerly's college application counseling makes them stand out.

As their name signifies, they empower students to reach their full potential with help getting into their top choice school. Empowerly's proven team of college admissions counselors works directly with students and families to provide the indispensable guidance and insight those applying to college will need during this pivotal moment.
Key Statistics
· 98% of Empowerly's class of 2022 got into a top-100 US college
· 94% accepted into top-50 schools
· Up to 11x improvement in college admissions rates
· 25x more time spent with our counselors than with the average high school counselor
Pricing
· Packages start at $4,500

---
AcceptU is a leading college admission consulting group with a team entirely comprised of former admissions officers. Their innovative approach to admissions planning consistently delivers results: more than 90% of AcceptU clients are admitted to at least one of their top three school choices, and their students are three times more likely to be admitted than if they were applying on their own.

AcceptU's admissions experts provide 1-on-1 support over phone, video and email on all aspects of the admissions process, including pre-application planning, application strategy, essay writing and interview support. Leveraging years of prior admissions experience, AcceptU's team empowers students and families with the inside knowledge, actionable advice and targeted support needed for a competitive advantage in the admissions process.
Key Statistics
· 98% of students accepted to a top-50 college
· 6,400+ students admitted
· 4x higher rates of admission
Pricing
· Not posted on website.